You can make a backup of your website files by syncing a copy to other cloud drives. With eBackupper, you can easily use FTP/SFTP to back up your website files to cloud drives like Google drive etc.
How to back up website files to cloud drive?
1.Log in eBackupper account, Click Management -> Sources -> Web Source, and select Add Website Source to enter your Website FTP credentials, so that eBackupper can retrieve your website files. Or, you can directly go to Website Backup tab, then click Add Web Backup to add your website.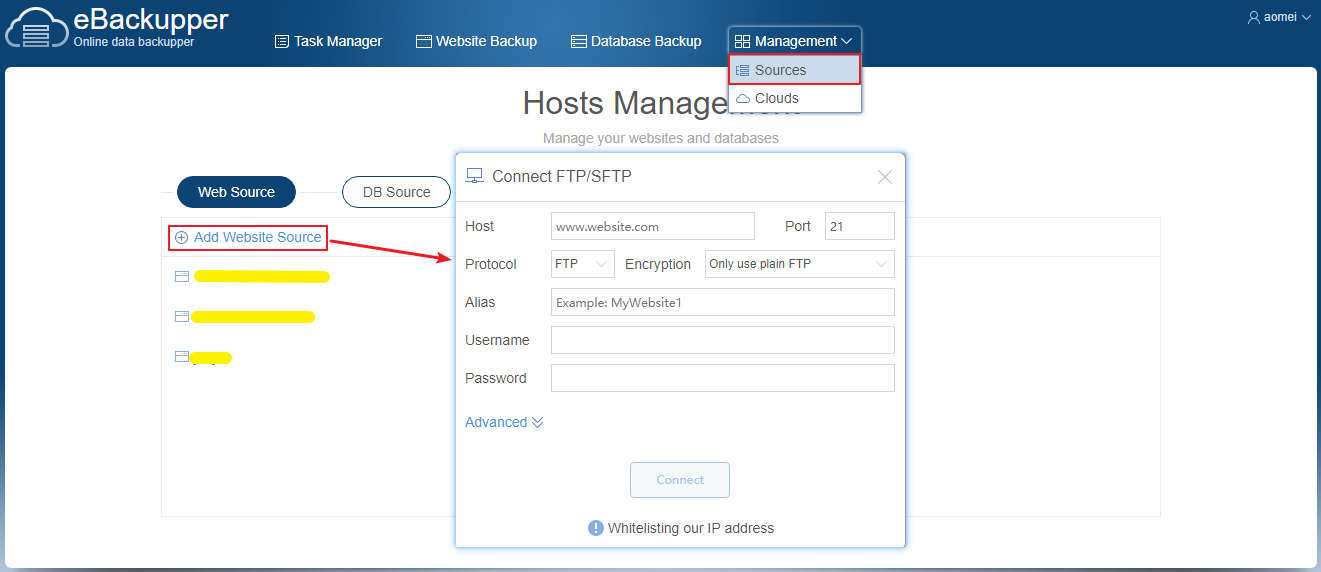 2.Add target clouds: add cloud you want to save backups to eBackupper.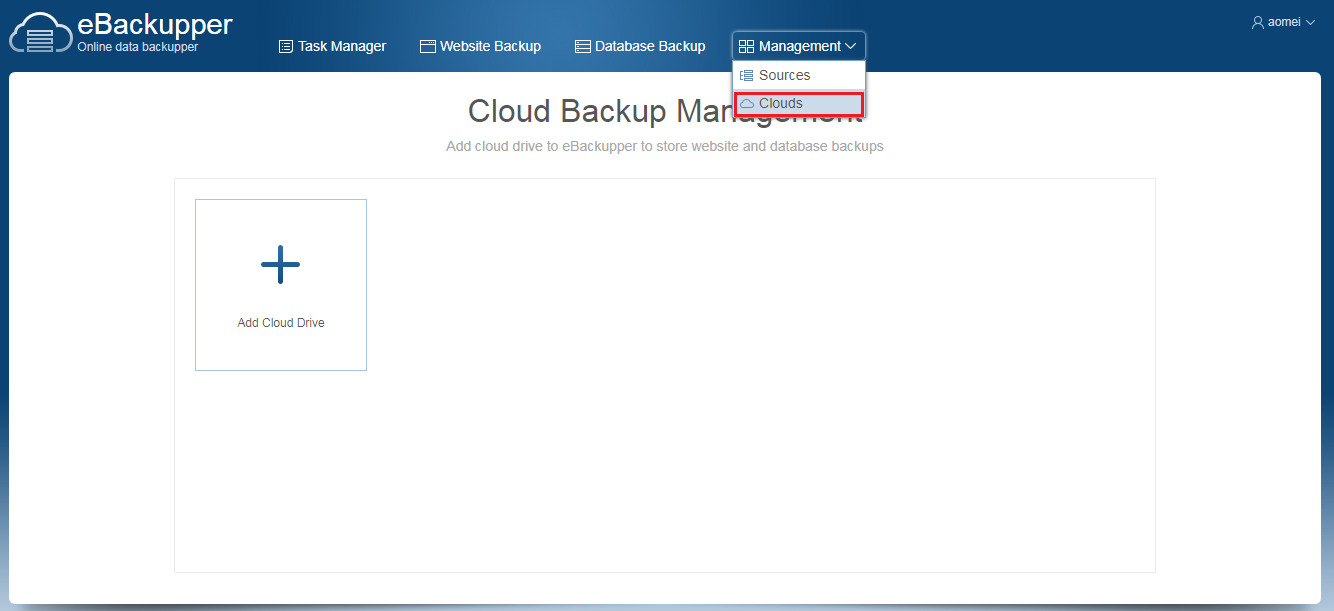 3.Create Website Backup task: select source and target, and then click Start Backup Now to begin the backup. You can customize advanced configuration for the current backup task, for example, set email notification in Settings, schedule backup in Schedule.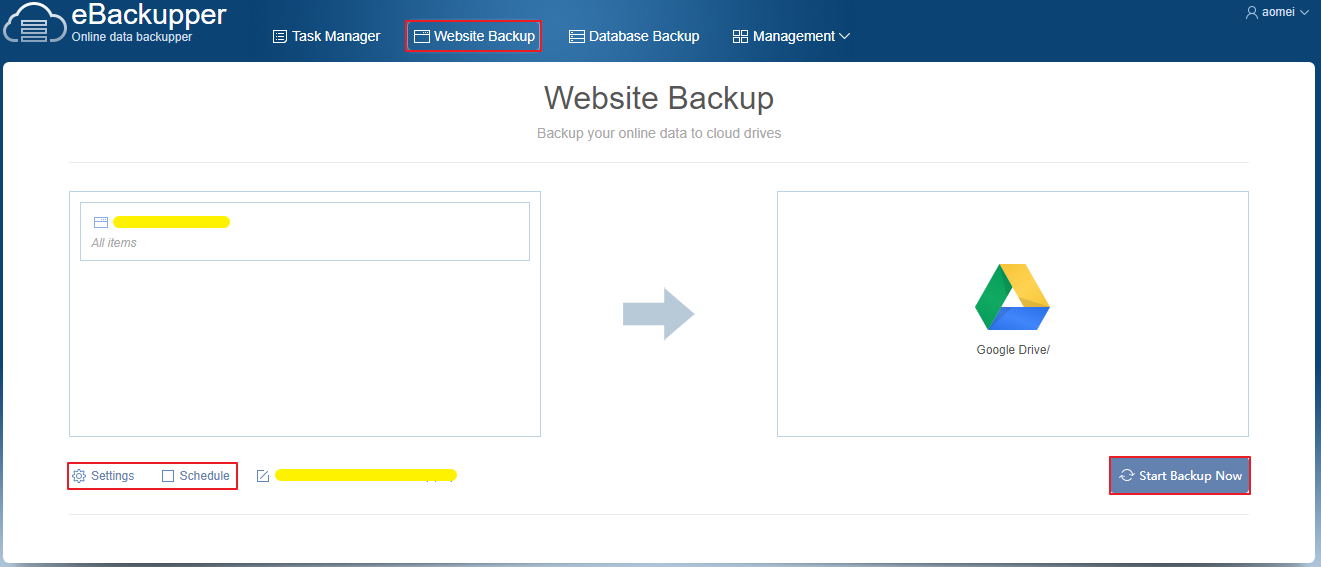 Note:
Currently only supports adding Google Drive, Dropbox and OneDrive as backup drive, will support more cloud drives soon. Due to the limitations of Google API and Dropbox API, the backup rate is slower than using OneDrive.
If your website uses databases like MYSQL, it is highly recommended to backup MySQL using Database Backup feature.