Why backup WordPress website to Google Drive?
WordPress is an online open source website creation tool and it is used on millions of site. It is important to backup WordPress, which can save you when your WordPress website gets hacked, there is hardware failure on the machine that runs your WordPress website, or certain unexpected accident happens.
As for the place that keep WordPress website backup, Google Drive is a nice choice. It is a cloud service offered by Google and popular among computer users. Since many people own Google Drive account, it is convenient to back WordPress to Google Drive.
How to do WordPress to Google Drive backup?
To backup WordPress website to Google Drive, AOMEI Database Backupper, a service-based online data backup tool be helpful. It enables you not only to backup your website to Google Drive, but also to backup to other cloud drives like Dropbox. With reasonable and intuitive design, it is easy to use; as it is online software, you don't have to download and install additional software. Let's see how it works:
Step 1. Enter AOMEI Database Backupper official website and click "Sign up for free" to sign up an eBakcupper account. If you already have one, directly click "Sign in" to sign in.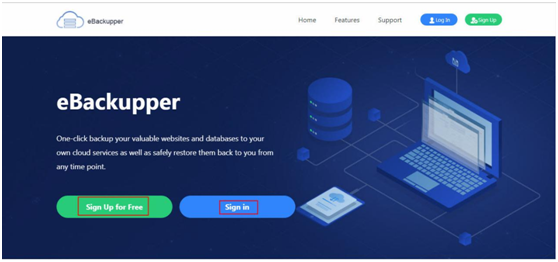 Step 2. After signing in, you will be in the main interface of AOMEI Database Backupper. To backup website, click Website Backup and you'll in the window like the following screenshot.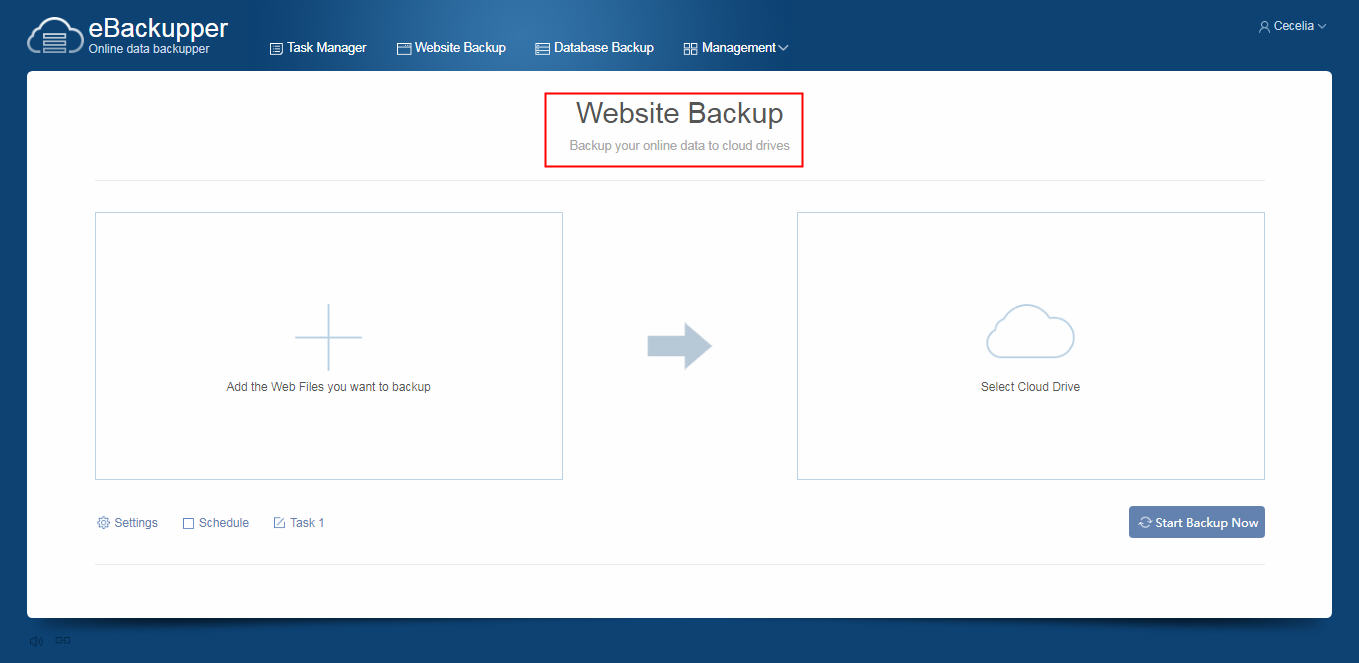 Step 3. Click "Add the Web Files you want to backup", you'll be prompted by the message that no source website/database added yet. Please… Click "OK" to add source website.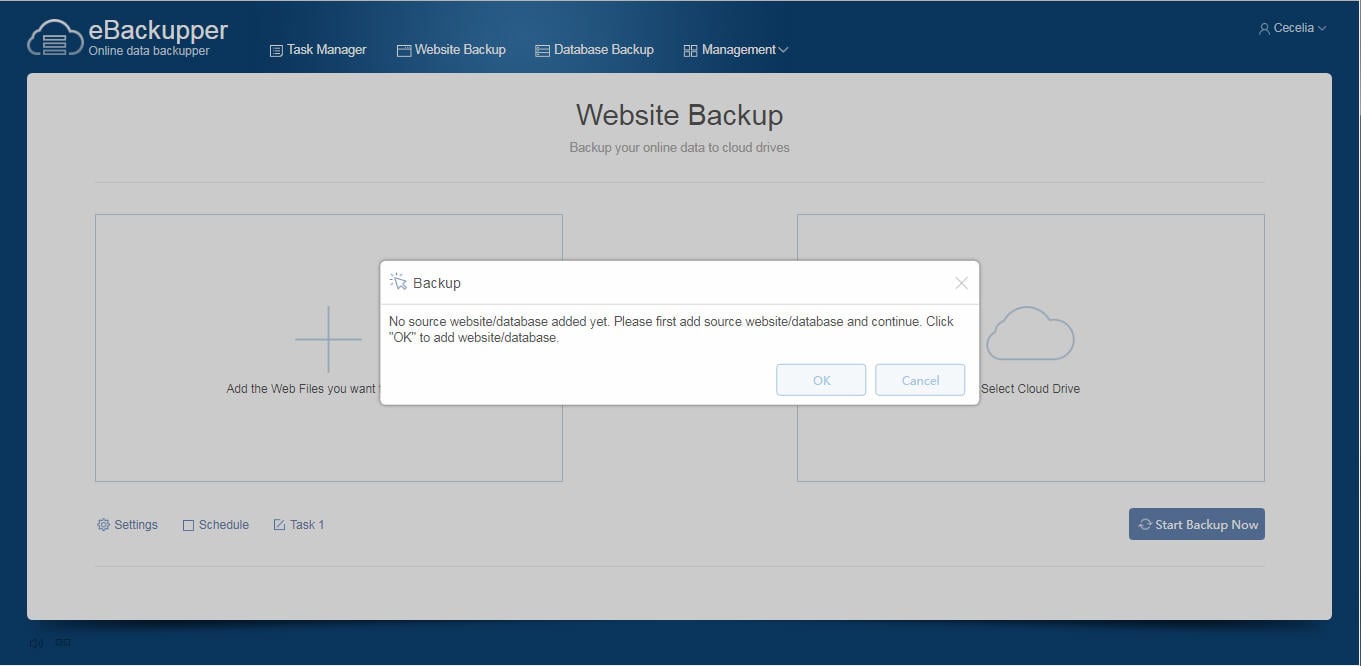 Step 4. Now, you'll be Host Management interface. Click "Web Source">"Add Web Source" and input your WordPress website information in the pop-up window.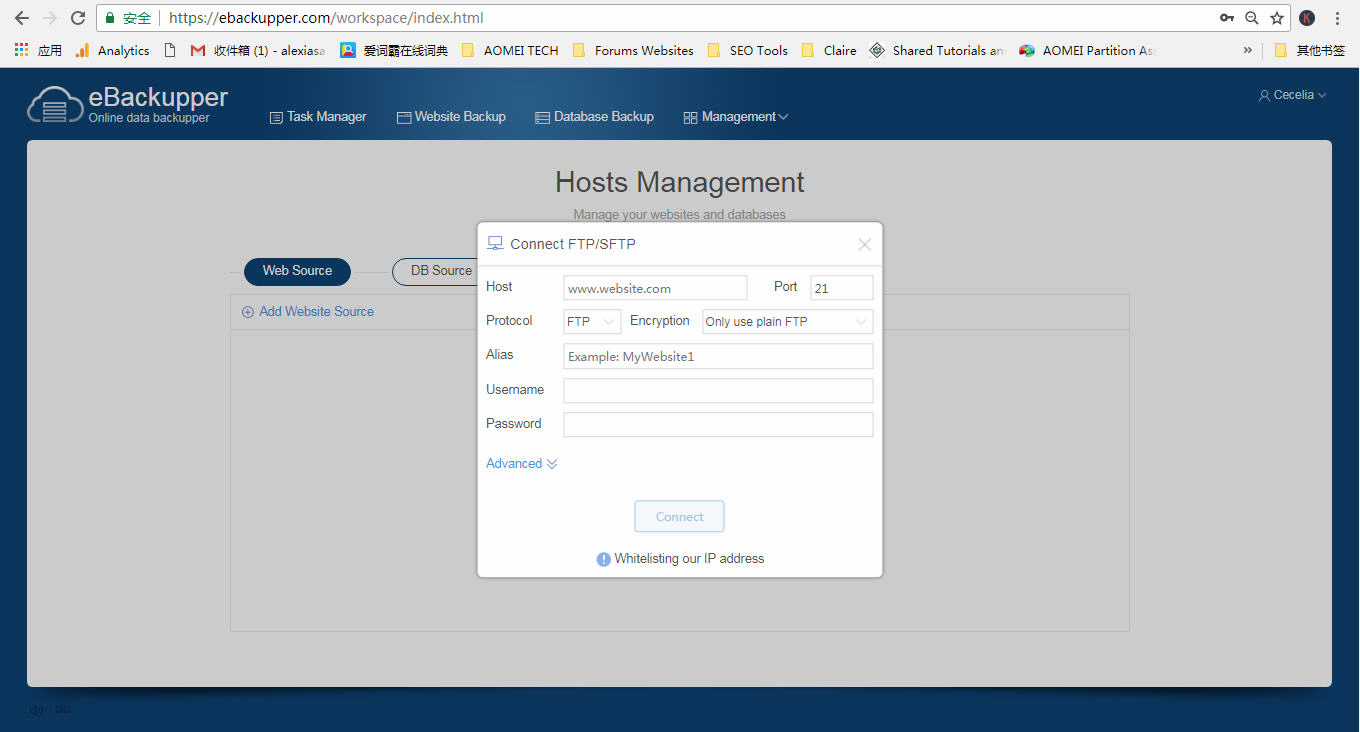 Step 5. After adding Web Source, click "Add Web Files you want to backup" to choose the WordPress website that you want to backup. Then, click "OK" button.
Step 6. Then, you can select Google Drive to set it as the destination place for WordPress website backup. If you have added Google Drive already, you can select it directly; if not, click"Add Cloud Drive to add Google Drive" and then select it.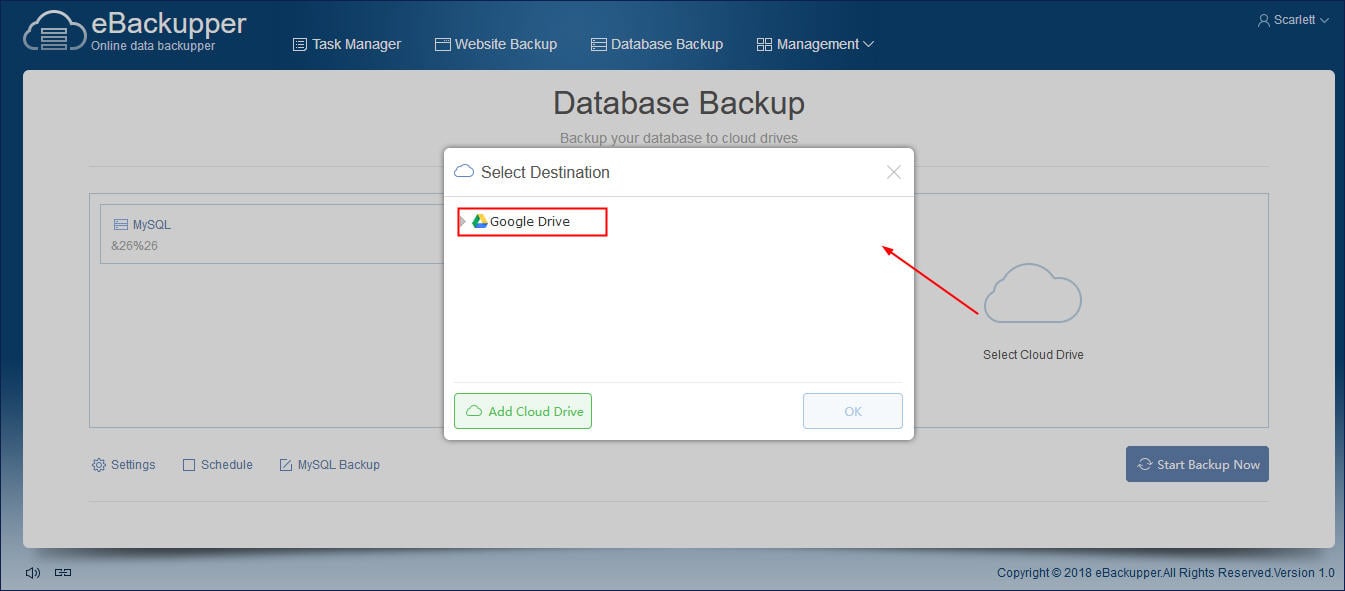 Step 7. After selecting Google Drive as place to save backup, click "Start Backup Now" icon to perform this task.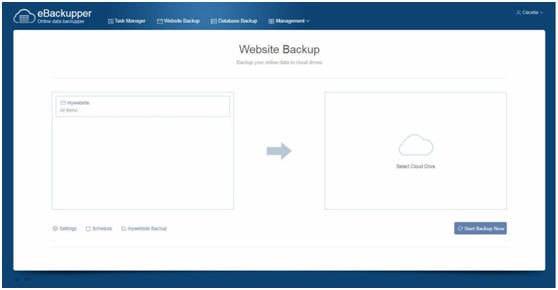 PS.: If you want to do WordPress auto backup to Google Drive, before clicking "Start Backup Now", you can click "Schedule" and choose backup schedule to backup WordPress to Google Drive automatically.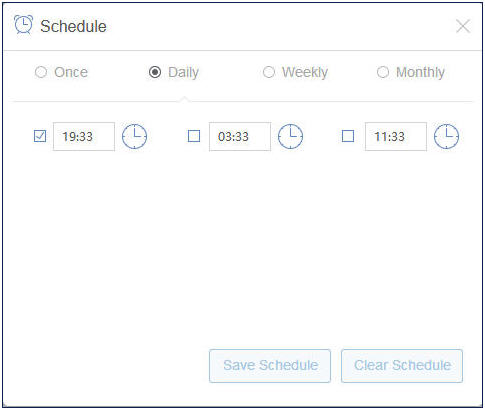 Conclusion
Obviously, AOMEI Database Backupper will be your right choice if you need to backup your WordPress website to cloud drives like Google Drive, so that you can restore your website from backups saved on cloud if certain event happens. Besides, AOMEI Database Backupper also allows you to backup database to Google Drive, Dropbox and so on.