Brief introduce of Google Drive
Google Drive, one of the best file cloud storage devices offered by Google, allows you to store and access files from any device like Windows computer using Google Drive application. After signing up, you can get a free account with 15GB storage place. To get more space to save files, you need to pay money.
Why need to backup website?
Nowadays, no matter for Company or Person, Website data is very important. If your website is deleted accidently by web host and you are without Website backup, you have to bear the loss of website data. Apart from data protect, website backup is useful as well when you need to get back online quickly. All in all, it is a wise and necessary to perform website backup before events happen.
How to backup website to Google Drive?
Based on what described above, it is can be easily conclude that it's a great choice to back up website to Google Drive. To perform this task easily and effectively, you can apply AOMEI Database Backupper, a service-based online data backup program, which enables you to backup website and database to various cloud drives like Google Drive, Dropbox and so on. Let's see how it works.
Step 1. Open AOMEI Database Backupper website: https://ebackupper.com. Click "Sign Up for Free" button if you don't have an eBackuuper account to sign up. Then, click "Sign in" button to sign in.
Step 2. Click "Management" button and choose "Source". Then, click "Add Website Source" and input required elements. Then, click "Connect" > "OK".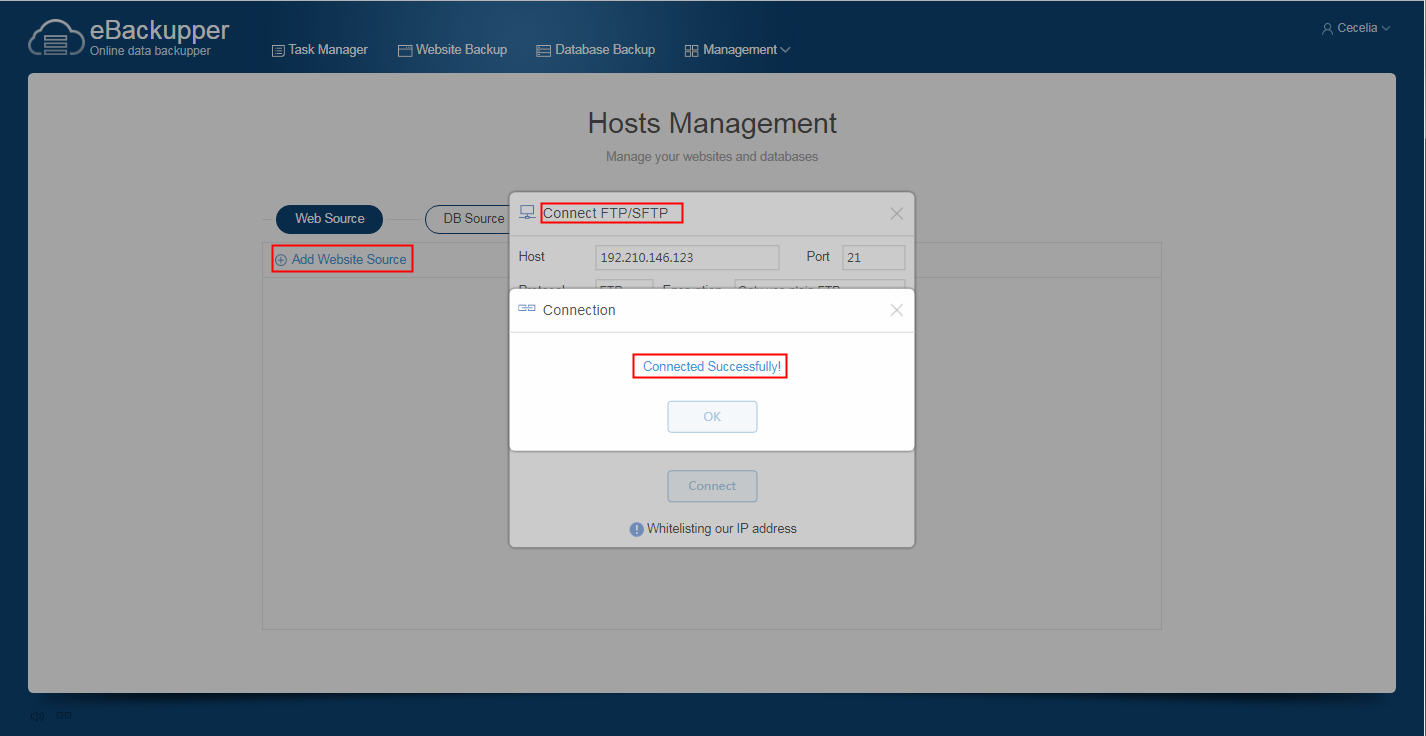 Step 3. Click "Management" and choose "Clouds". Then, choose "Google Drive", click "Next" and "Add Google Drive Account" to sign in Google Drive account.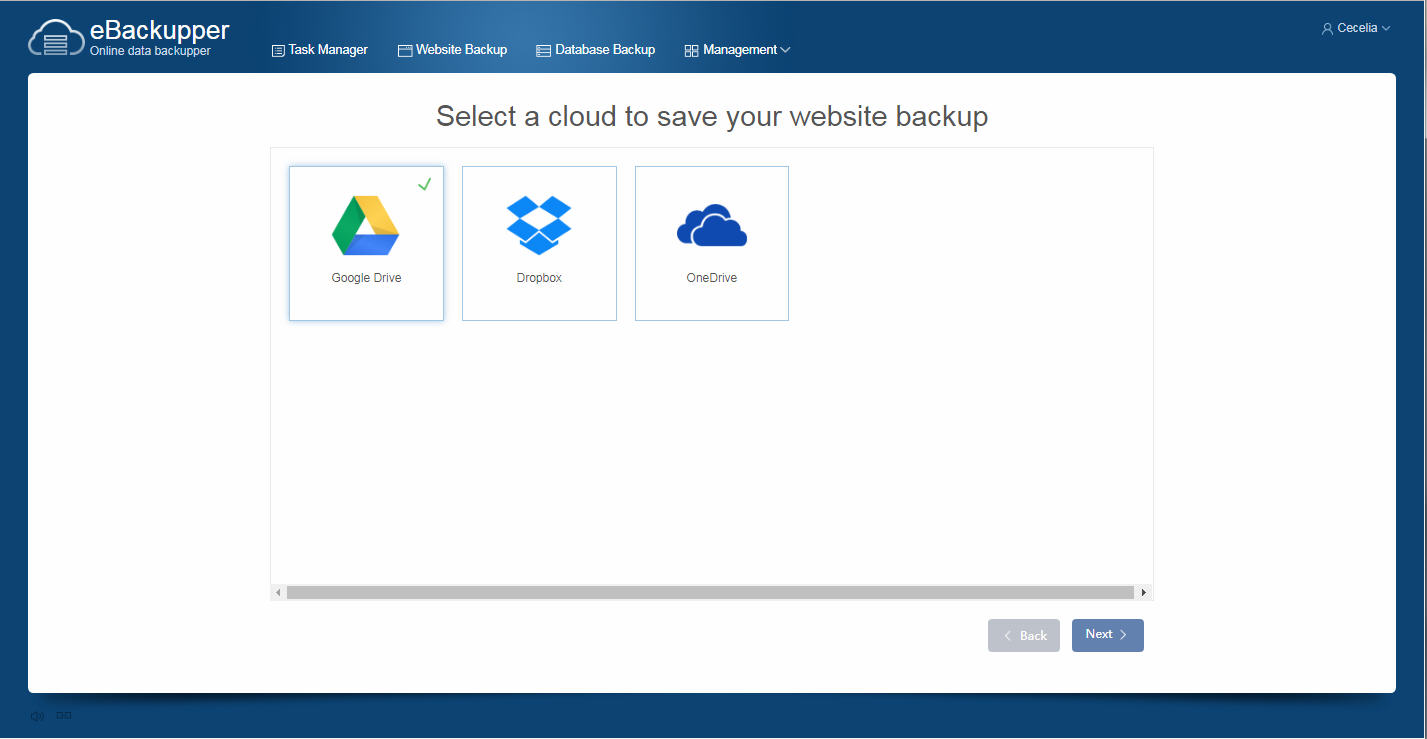 Step 4. Click "Website Backup" to enter Website Backup interface. Then, click "Add the Web Files you want to backup" to select source website files and click "OK".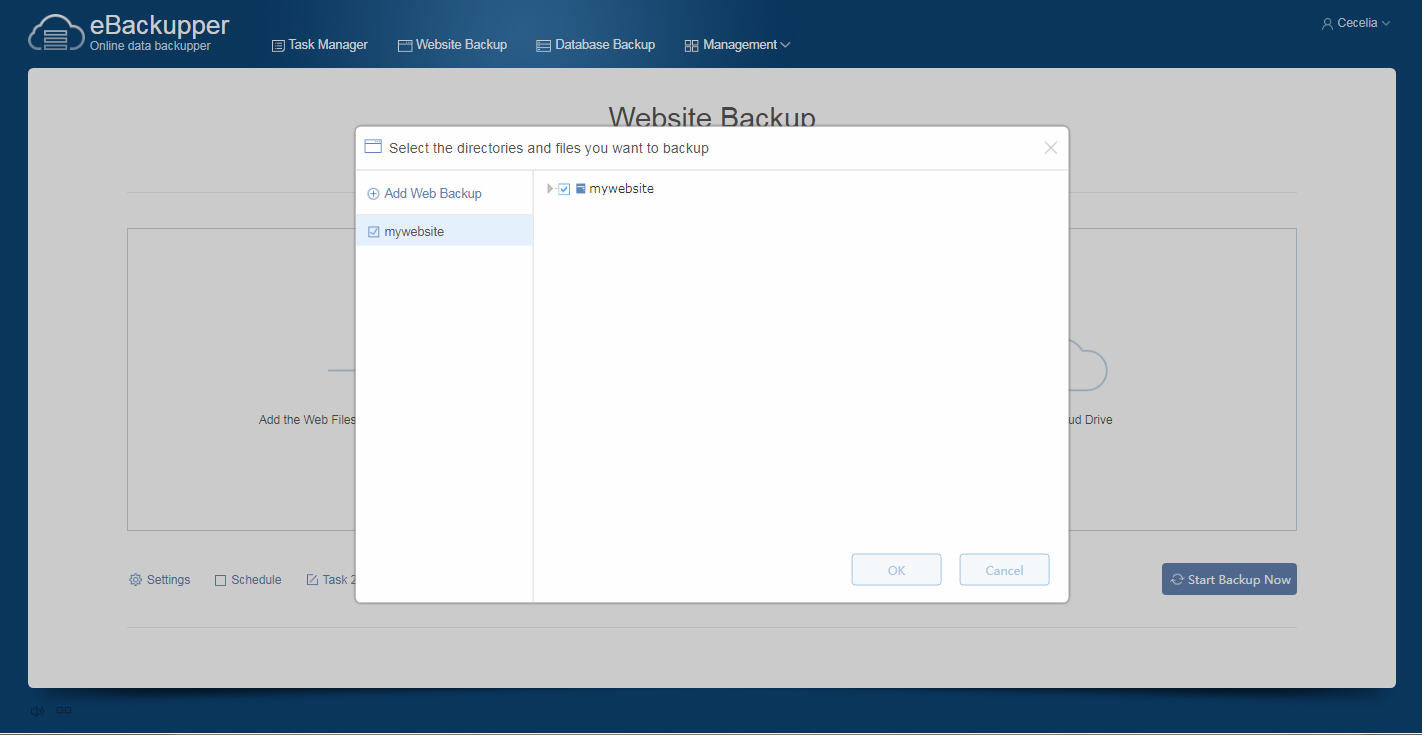 Step 5. Click "Select Cloud Drive" > "Add Cloud Drive" and choose Google Drive as destination path. Then, click "OK".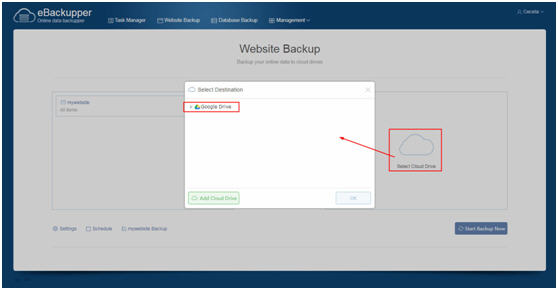 Step 6. Click "Start Backup Now" to execute website backup.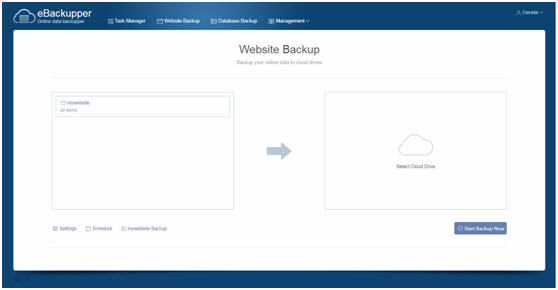 Notes: You can click "Settings" to enable email notification. Click "Schedule" to set up schedule for website backup, thus you can backup website to Google Drive automatically and regularly. After you backup website to Google Drive or other Cloud Storage device successfully, you can restore your website from the backup file once it is deleted accidently. And you are also allowed to edit backup schedule and name or delete the backup task.