Restore your databases to a former or original state when source database gets damaged. You can also restore the database to another server to get better performance.
How to restore database from cloud?
Step 1: Click Task Manager, put your mouse on the task, and then click the Restore button.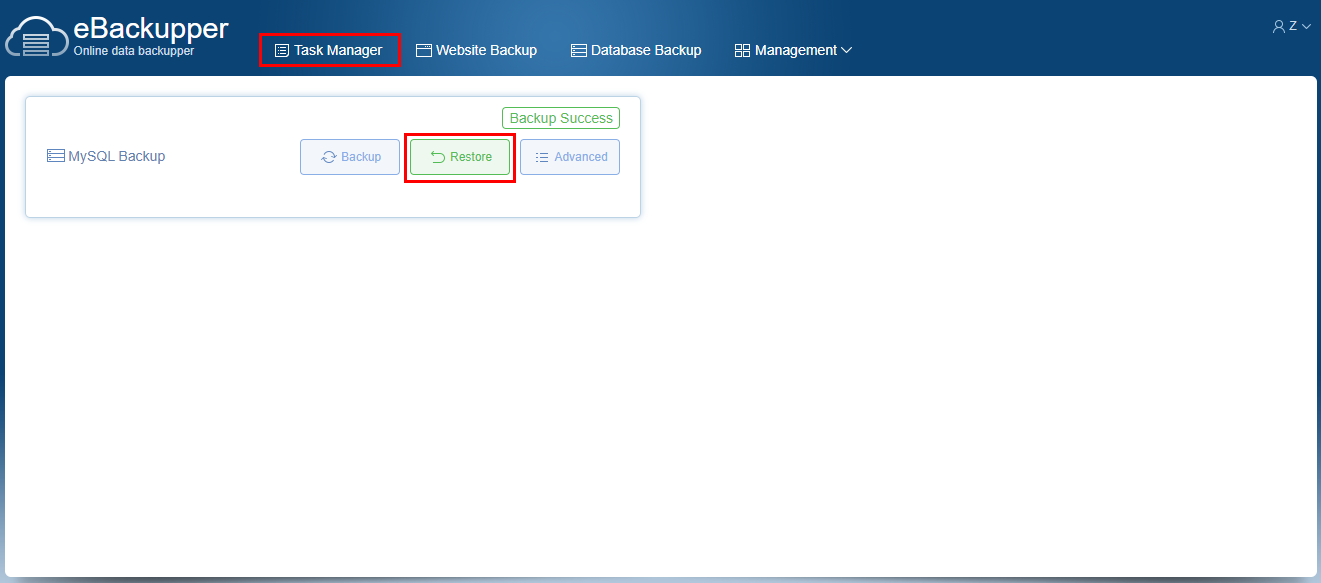 Step 2: Choose backup version and the database you want to restore and then click the Next button.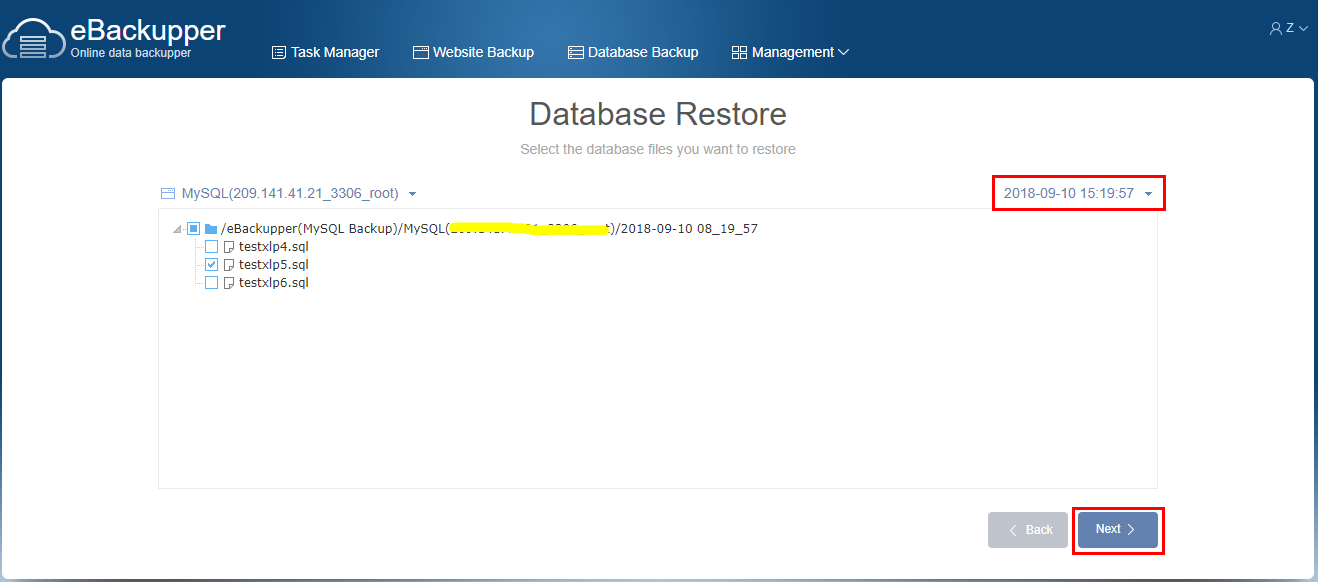 Step 3: Choose whether to restore to original location or a new location and then click the Restore button to begin the restore.
Restore is running.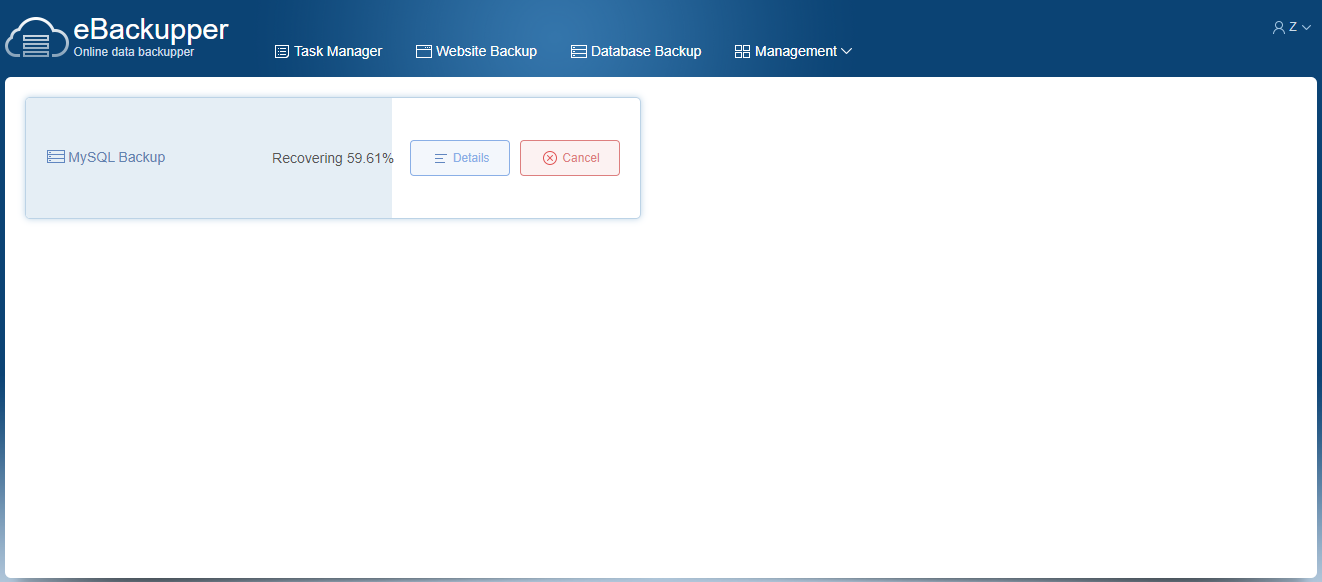 Notes:
1. "Restore to original location" will overwrite the current databases and all newly added data will be erased. It is recommended to backup your current database before the restore operation.
2. "Restore to a new location" will overwrite databases if database files that have the same names already exist at the destination location.
3. Once the restoration starts, please don't cancel the operation because your current databases have already been erased.
4. Your current databases will stop working when the restoration begins.